The Avro Vulcan Bar
The Avro Vulcan Bar is made from an original decommissioned rear jet pipe exhaust cap from a Vulcan Aircraft.
The bar top was built with a mixture of oak and elm wood in a ray pattern and follows the shape of the exhaust cap giving enough space to sit 4 people comfortably.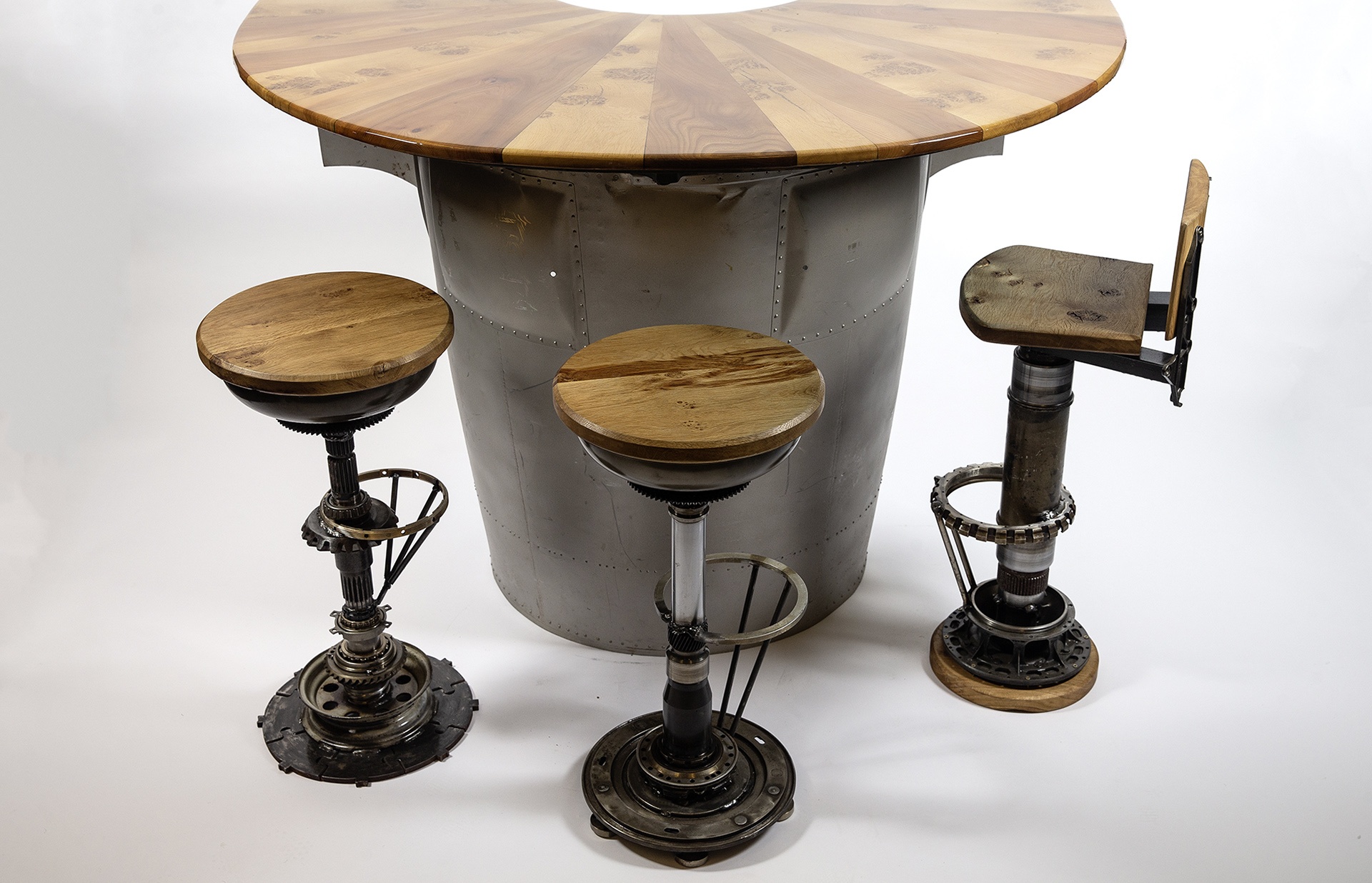 The Avro Vulcan, a remarkable piece of British engineering, was the first successful large delta wing aircraft and led directly to the development of Concorde and the Space shuttle.
Powered by four Olympus jet engines, the Vulcan was Britain's high altitude strategic bomber throughout the Cold War and its iconic shape is familiar to thousands. The XH558, "Spirit of Great Britain" was the final Vulcan to fly making it's last flight in 2015.
The Vulcan to the Sky Trust and its many thousands of supporters, keep XH558 alive, in a taxiable condition in its new home at Doncaster so she can honour the aerospace engineers and aviators of the past and inspire those of the future.
Xitable's partnership with DappR and their association with the trust allows you to purchase a genuine piece of aviation history, up-cycled into beautiful furniture whilst contributing to keeping XH558 alive for future generations.