Exhaust Cone gaming / coffee table
Xitable presents the Rolls Royce Avon Exhaust Cone interchangeable gaming / coffee table.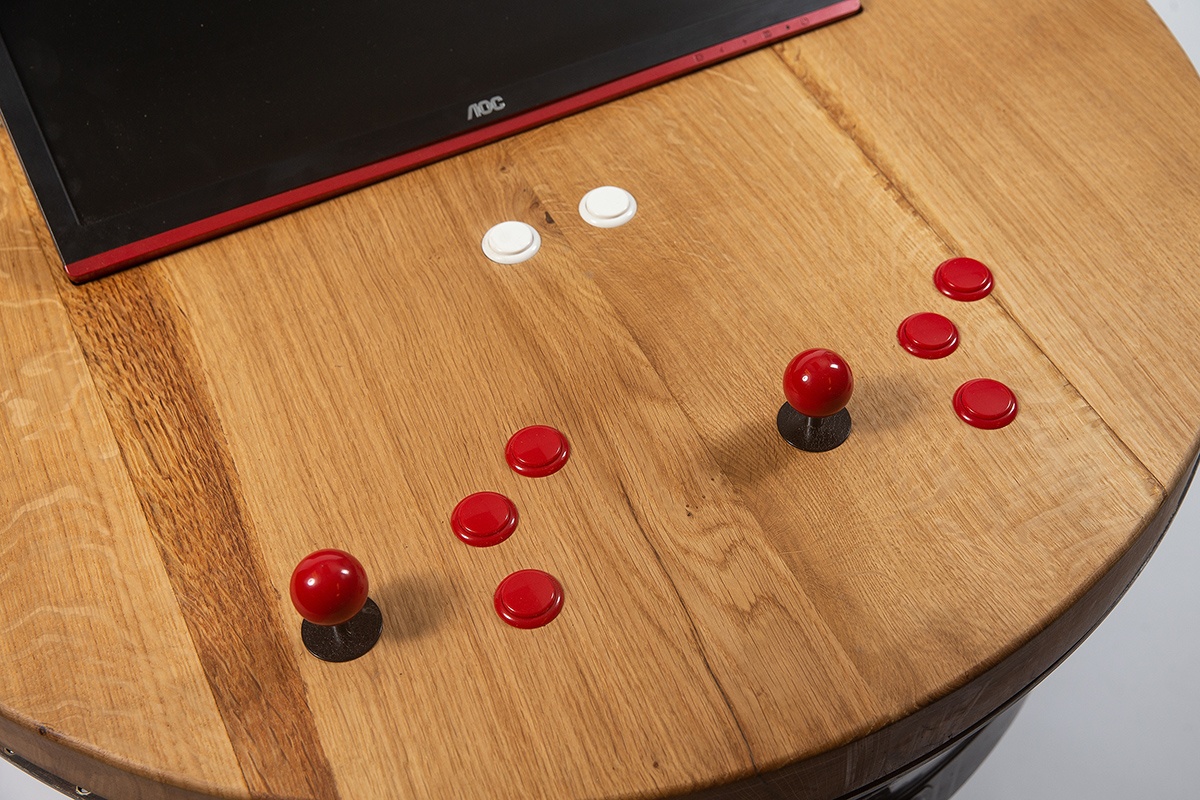 This is a one-off piece from Xitable and the cones are now extremely rare, so take advantage of this opportunity while you can and capture a unique piece of history for your home or office.
Presented here as a one & two player retro gaming table, we are using raspberry pie technology to bring you a handful of famous games, including Pac Man and Space Invaders – using the very best quality components.
The screen support is held in place with a slat service brace tool that was used in the servicing of RAF Tornado fighter jets.

Users can also plug in their Xbox or Playstation and play like never before. 
Love the cone but not into gaming or perhaps you would prefer the piece to be dual purpose?  – no problem.
The top can be easily removed and interchanged to an alternative top
(see gallery pictures below)
which in this case is a 120cm diameter scottish elm. We will happily supply any type of wooden top to meet your requirements, so
please just ask
. This means you are free to take the gaming table as is, or with an alternative top, or for an additional fee
(by arrangement)
–
why not have both options?
The Exhaust Cone 
The Rolls-Royce Avon was the first axial flow jet engine designed and produced by Rolls-Royce. Introduced in 1950, the engine went on to become one of their most successful post-World War II engine designs. It was used in a wide variety of aircraft, both military and civilian, as well as versions for stationary and maritime power.
An English Electric Canberra powered by two Avons made the first un-refuelled non-stop transatlantic flight by a jet, and a BOAC de Havilland Comet 4 powered by four Avons made the first scheduled transatlantic crossing by a jet airliner.