Xitable announces a one-off custom modification of a Terminator 2 Pinball Machine.
This Pinball Machine is manufactured by Williams, makers of some of the greatest pinball machines in history.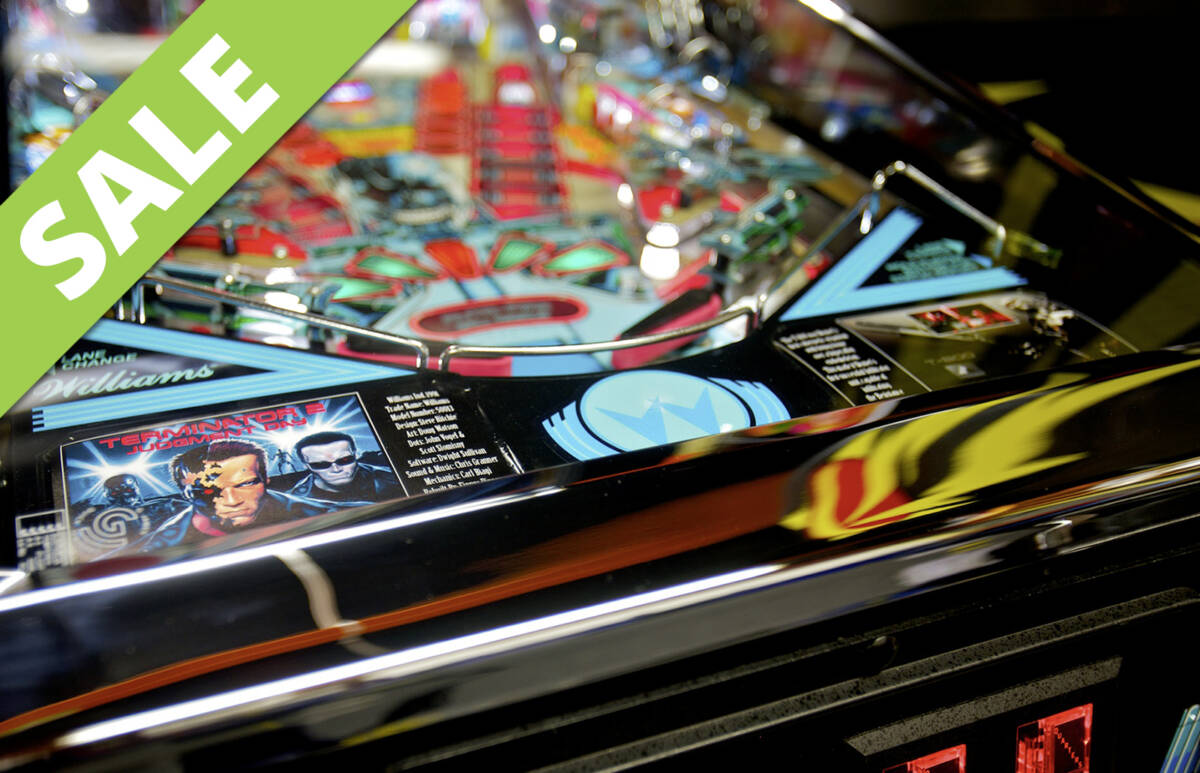 This fantastic machine will make a great addition to any pinball arcade or collection. One of the most memorable and explosive movies of the 1990's, Terminator 2: Judgment Day makes an exciting and attractive pinball machine.
Featuring Arnold Schwarzenegger's likeness and voice, several game modes and a series of pinball firsts, including the first autoplunger in pinball, the first game designed to use a dot matrix display and the first game with a video mode, Terminator 2 is a fantastic pinball machine that's a hit with fans of the movie and of classic pinball games.
What better way to pay homage to one of the best series of sci-fi films ever to grace our screens!
In partnership with
DAPPR Aviation
, we are currently anticipating completion of our Xitable Terminator Pinball build in early 2021. If you would like to enquire about this (and the possibility of bringing completion forward in time for Christmas) then
contact us now.
Alternatively, we will be happy to sell the fully working Pinball Machine to you now, without the custom modification, for just £4,495.00 including VAT and delivery (within central/Southern UK). Shipping to other areas and overseas can be organised at cost.