Table-top Dragonfly
Announcing our smaller personal and gift range – Xitable is pleased to introduce the Table-top Dragonfly.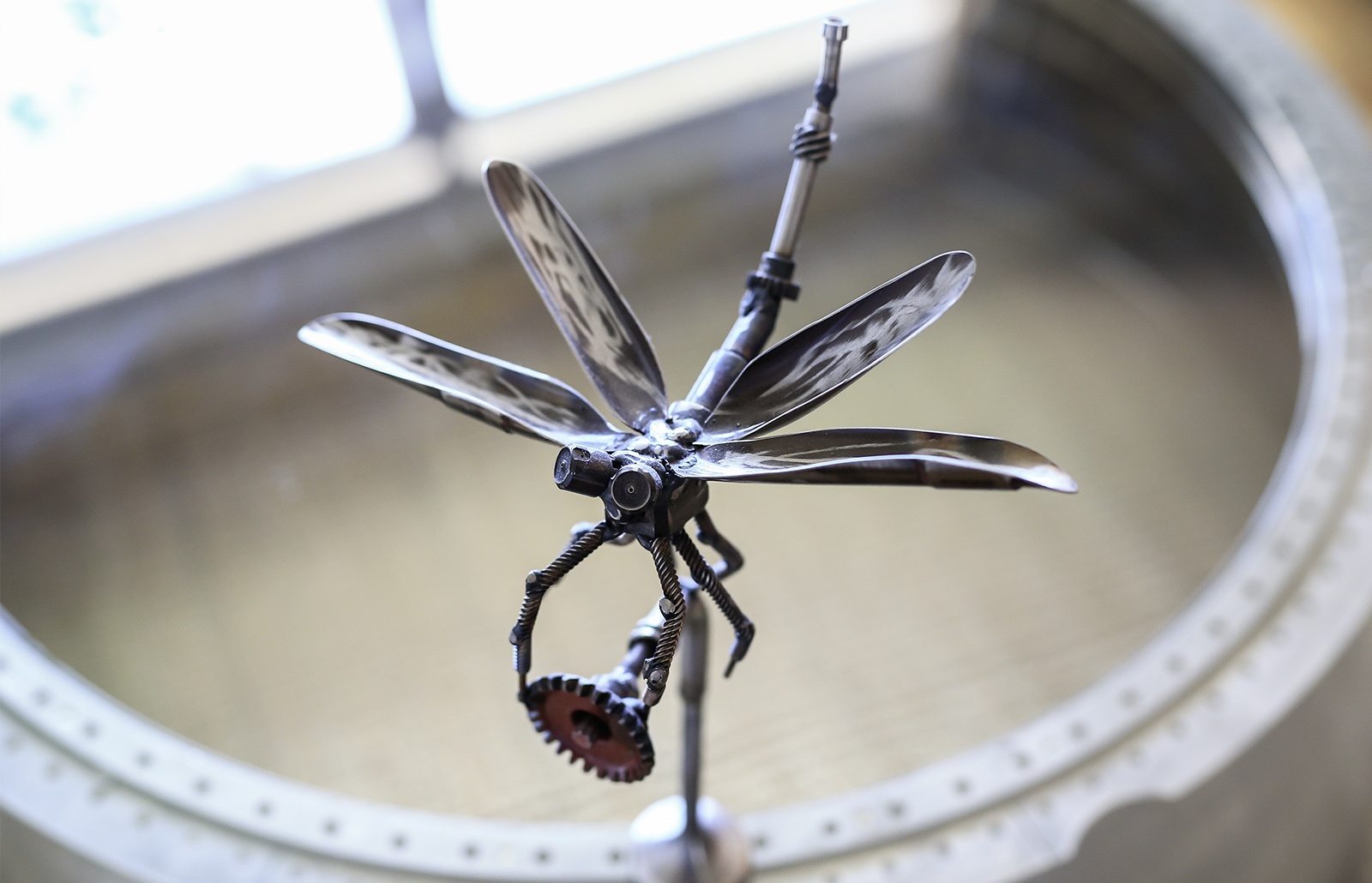 Measuring approx 30cm in diameter and 40cm tall & weighing circa 1kg, this is a gorgeous piece to have at home or in the office and is always a conversation piece.
Each piece is slightly different and made to order, making every piece individual and one-off.
They are made from parts from our commercial airlines parts inventory, so why not treat yourself or a loved one to a hand-made sculpture that will be treasured for a life time.