Hip Lamp
Our unusual, bespoke and totally unique Hip Lamps are created from unused metal hip replacement joints (yep), aesthetically combined with select aviation parts.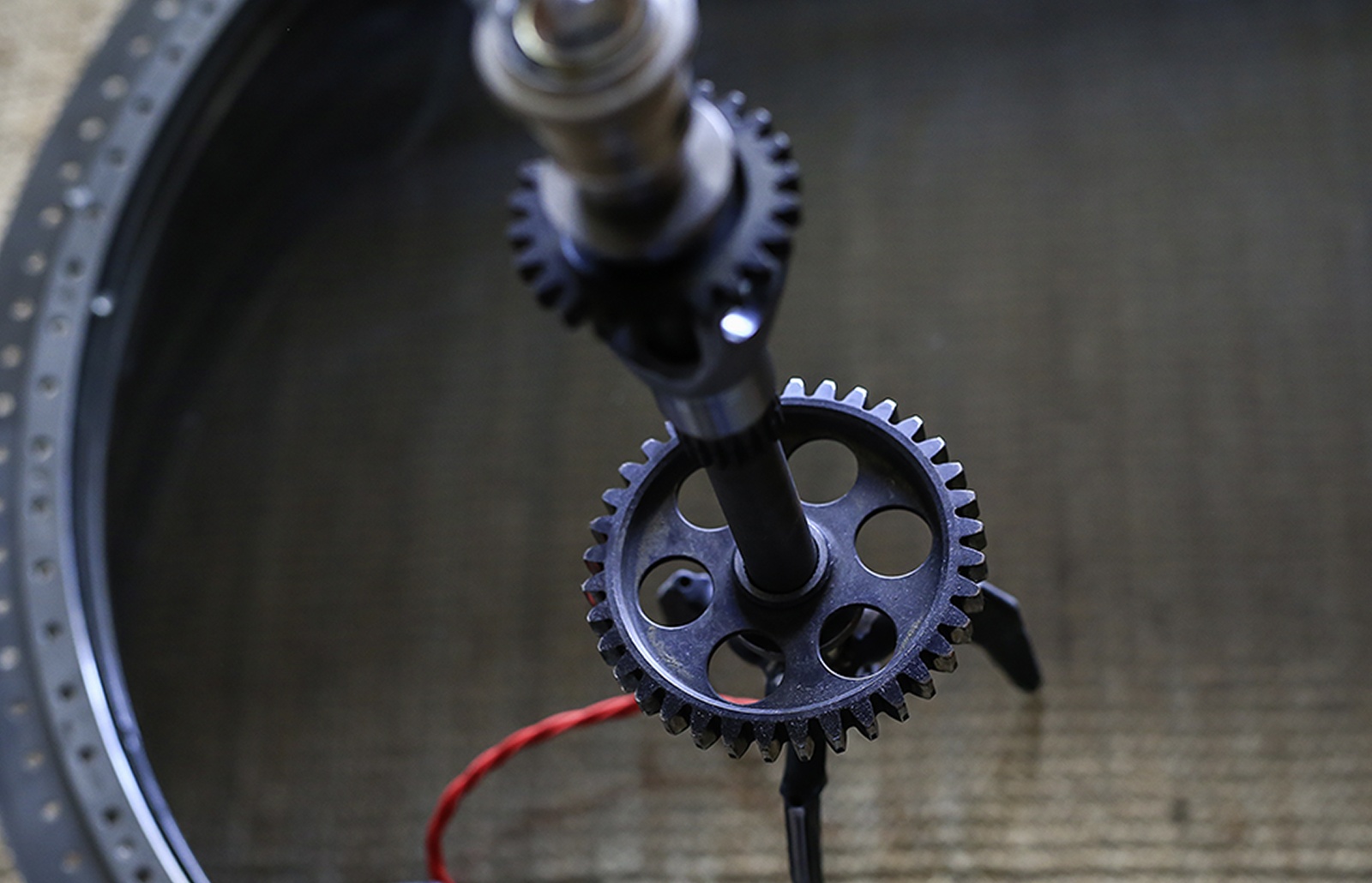 This is both an unusual and bespoke piece that Xitable created from an idea over a conversation one evening.
The chat was with someone who had had both hips replaced and we started wondering what might have happened to all the unused metal hips that had been superseded by more modern and lightweight plastic and ceramic alternatives.
With some hip joints located, we set about creating a unusual table top/desk top lamp – The Hip Lamp, which sits 65cm high (including the bulb), with the hips sitting 15cm apart at the base.
The hip joints are made from carbon steel. Going up, the gear shaft is from a Bristol Centaurus with the next shaft from a Gazelle Helicopter.  The very top gear is the primary sprocket from a Velocette 350cc Mac British Motorcycle, which is a little unusual for us.
Each Hip Lamp will be unique as it will be made from different parts from varying aircraft, depending on what we have in our parts inventory at the time of build.
The idea behind creating The Hip Lamp, is to prove that it can work as a product and give you something rather unusual as a talking piece in your home or office. We will make them to order only, and they can be floor or table standing, i.e. we can entirely bespoke them to your requirements.
We will rather reluctantly, sell this one so if you like it, or wish to discuss having one made, then please contact us…
The Centaurus
The Centaurus was the final development of the
Bristol Engine Company
's series of sleeve valveradial aircraft engines. The Centaurus is an 18-cylinder, two-row design that eventually delivered over 3,000 hp (2,200 kW). The engine was introduced into service late in the Second World War and was one of the most powerful aircraft piston engines to see service. The
Royal Navy Historic Flight
operates a
Hawker Sea Fury
, powered by a Bristol Centaurus engine.
The Aérospatiale Gazelle
The
Aérospatiale Gazelle
(company designations
SA 340
,
SA 341
and
SA 342
) is a French five-seat helicopter, commonly used for light transport, scouting and light attack duties. It is powered by a single
Turbomeca Astazou
turbine engine and was the first helicopter to feature a
fenestron
tail instead of a conventional tail rotor. It was designed by
Sud Aviation
, later
Aérospatiale
, and manufactured in France and the United Kingdom through a joint production agreement with
Westland Aircraft
. Further manufacturing under license was performed by
SOKO
in Yugoslavia and the
Arab British Helicopter Company
(ABHCO) in Egypt.
Since being introduced to service in 1973, the Gazelle has been procured and operated by a number of export customers. It has also participated in numerous conflicts around the world, including bySyria during the 1982 Lebanon War, by Rwanda during the Rwandan Civil War in the 1990s, and by numerous participants on both sides of the 1991 Gulf War. In French service, the Gazelle has been supplemented as an attack helicopter by the larger Eurocopter Tiger, but remains in use primarily as a scout helicopter.
The Velocette MAC
The
Velocette MAC
is a British motorcycle made by
Velocette
. A reliable single-cylinder, the MAC coped well with the low-grade post war petrol and was a popular commuter and touring motorcycle. Although they started as innovators, Velocette failed to keep pace with developing technology and production ended in 1959.