Gazelle Helicopter Gaming Table
Here at Xitable, we rather like this limited edition gaming table, with the case being a tail boom section from a Gazelle helicopter.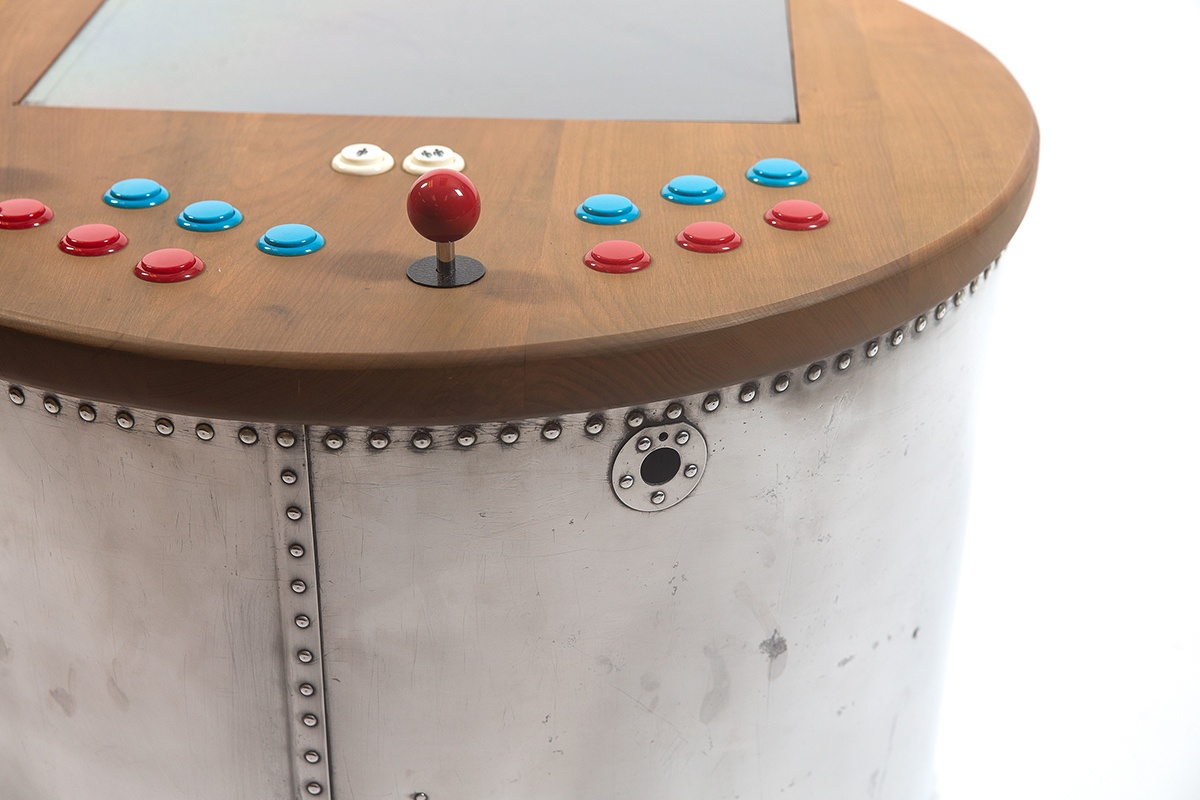 The gaming comes as a one or two player option and is powered by a pandora 6 box, offering all the usual favourite retro games.
You may choose to have the table on its own or with the orange stool – just let us know.
Users can also plug in their Xbox or Playstation and play like never before. 
The Aérospatiale Gazelle.
The Aérospatiale Gazelle (company designations SA 340, SA 341 and SA 342) is a French five-seat helicopter, commonly used for light transport, scouting and light attack duties. It is powered by a single Turbomeca Astazou turbine engine and was the first helicopter to feature a fenestron tail instead of a conventional tail rotor. It was designed by Sud Aviation, later Aérospatiale, and manufactured in France and the United Kingdom through a joint production agreement with Westland Aircraft. Further manufacturing under license was performed by SOKO in Yugoslavia and the Arab British Helicopter Company (ABHCO) in Egypt.