Introducing the amazing Cable Reel Retro Gaming Table…
Xitable has worked very closely with a highly respected local company RENND to develop an exclusive Retro gaming table in the form of an industrial cable reel, engineered and developed from scratch.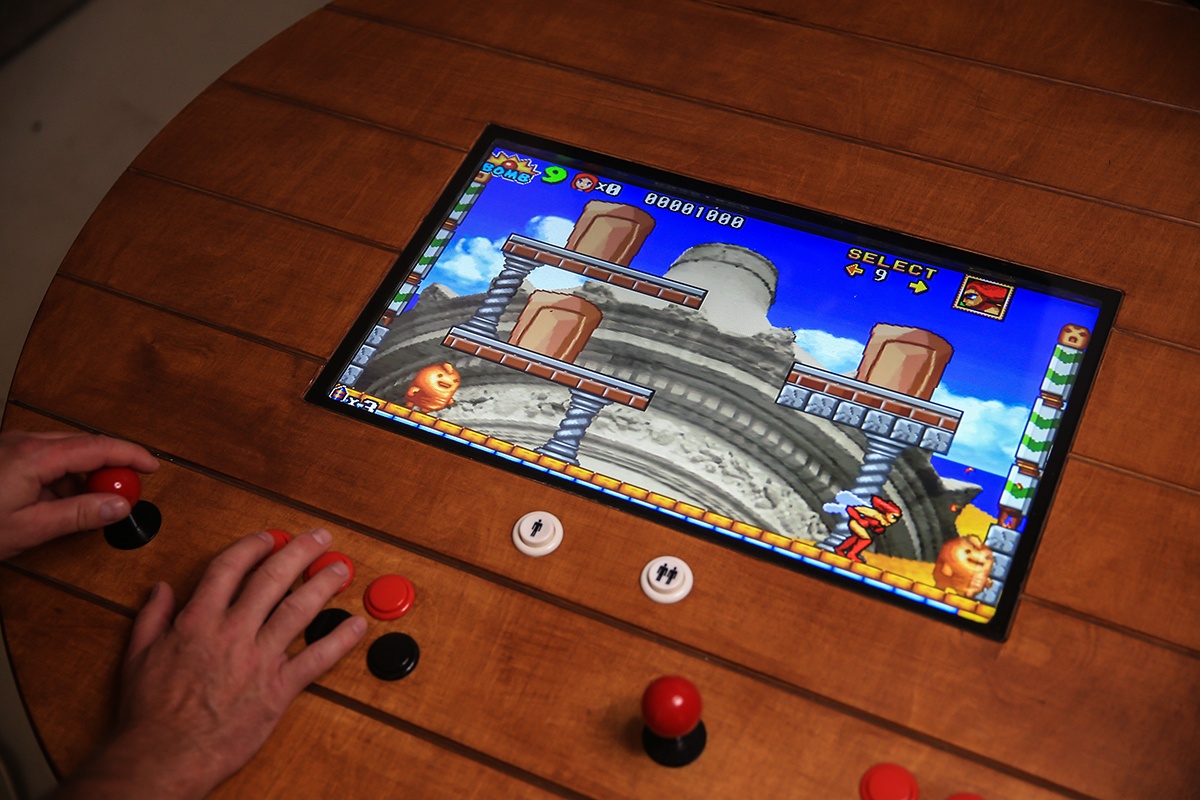 The Xitable Retro Cable Reel is CNC machined from furniture grade Russian Birch ply giving it substantial weight and rigidity. A 25mm diameter Jute rope adorns the centre bobbin adding further character to this centrepiece.
It centres around a massive 21" High definition flat screen displaying hundreds of classic arcade games via the JAMMA Pandora's Box. Game controls are taken care of via the high quality Seimitsu and Suzo Happ components with an integrated Mono Speaker.
Users can also plug in their Xbox or Playstation and play like never before. 
Electrics: Internal 240v-12v stepdown
Rubber Feet
1 metre Diameter, 740mm tall from ground to top.
Toughened 8mm Glass.
Please
contact Xitable
to discuss having an Xitable Cable Reel table made to your exact specifications. We are more than happy to accommodate your requirements for that special project.