The Resin Spinner Dining Table
The Resin Spinner Dining Table is made from original decommissioned CFM56 Jet Engine Parts.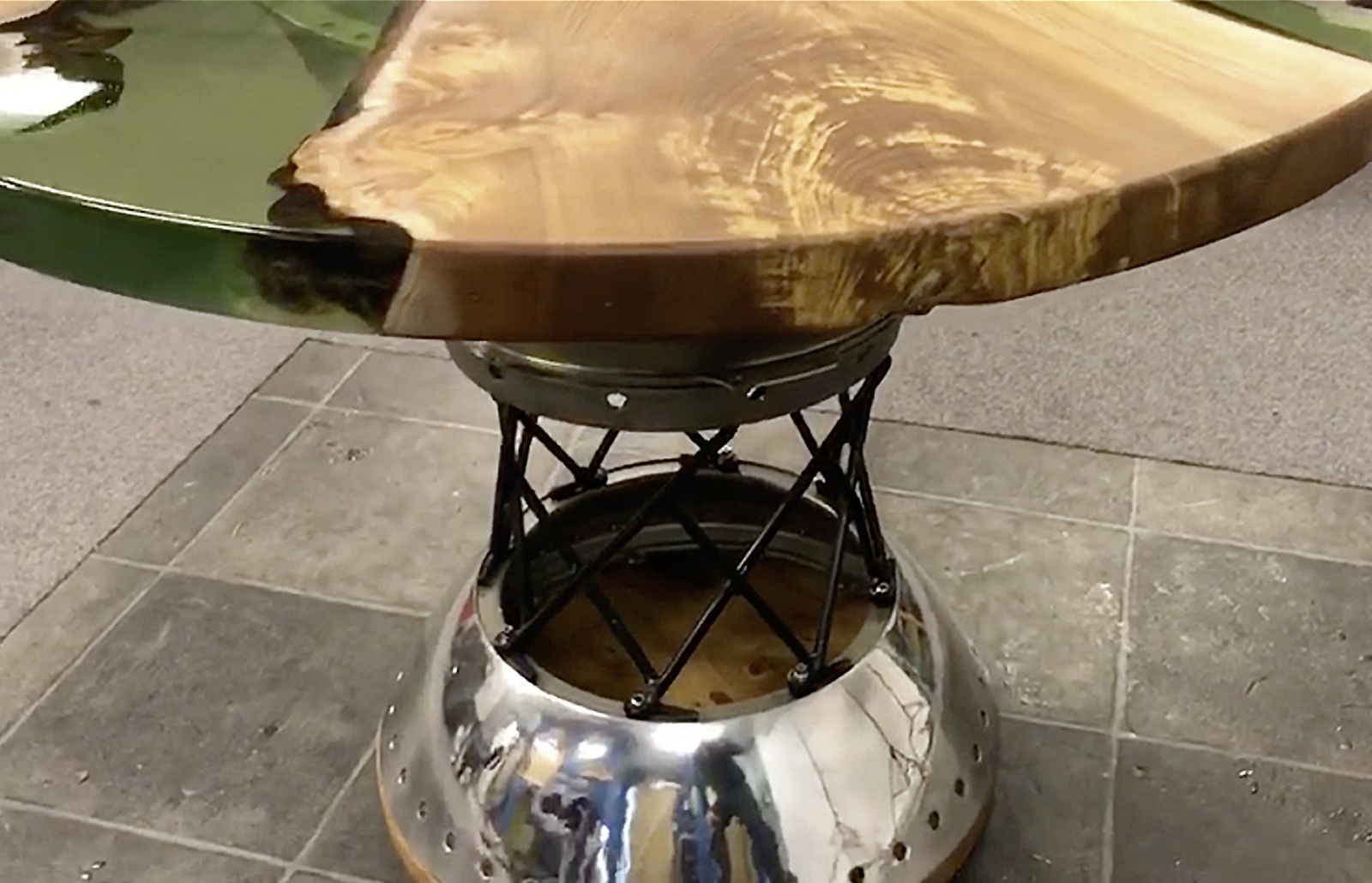 The tabletop has been created with burr elm sitting in green-tinted resin.
Underneath the table top is a No.1 Bearing Support from a CFM56 Jet Engine. Custom designed and hand made steel framework connects the bearing support with the base.
The base is made from a Rear Elliptical Spinner Cone that has been polished and attached to an oak wood base.
The Spinner is from a CFM56-3 manufactured for the Boeing 737 Aircraft.
CFM International CFM56.
CFM International CFM56 (U.S. military designation F108) series is a French-American family of high-bypassturbofan aircraft engines made by CFM International (CFMI). Delta Air Lines, United Airlines, and Flying Tigers chose the CFM56 to re-engine their DC-8s and shortly thereafter it was chosen to re-engine the KC-135 Stratotanker fleet of the U.S. Air Force – still its biggest customer. The first engines entered service in 1982.
It is known for its dependability: its average time on wing is 30,000 hours before a first shop visit, with the current fleet record at 50,000 hours.