The CFM 56 Compression Hub Table
Xitable is kicking off a table range with this gorgeous, limited edition piece that will sit very happily as either a dining or meeting room table, comfortably seating up to 10 people.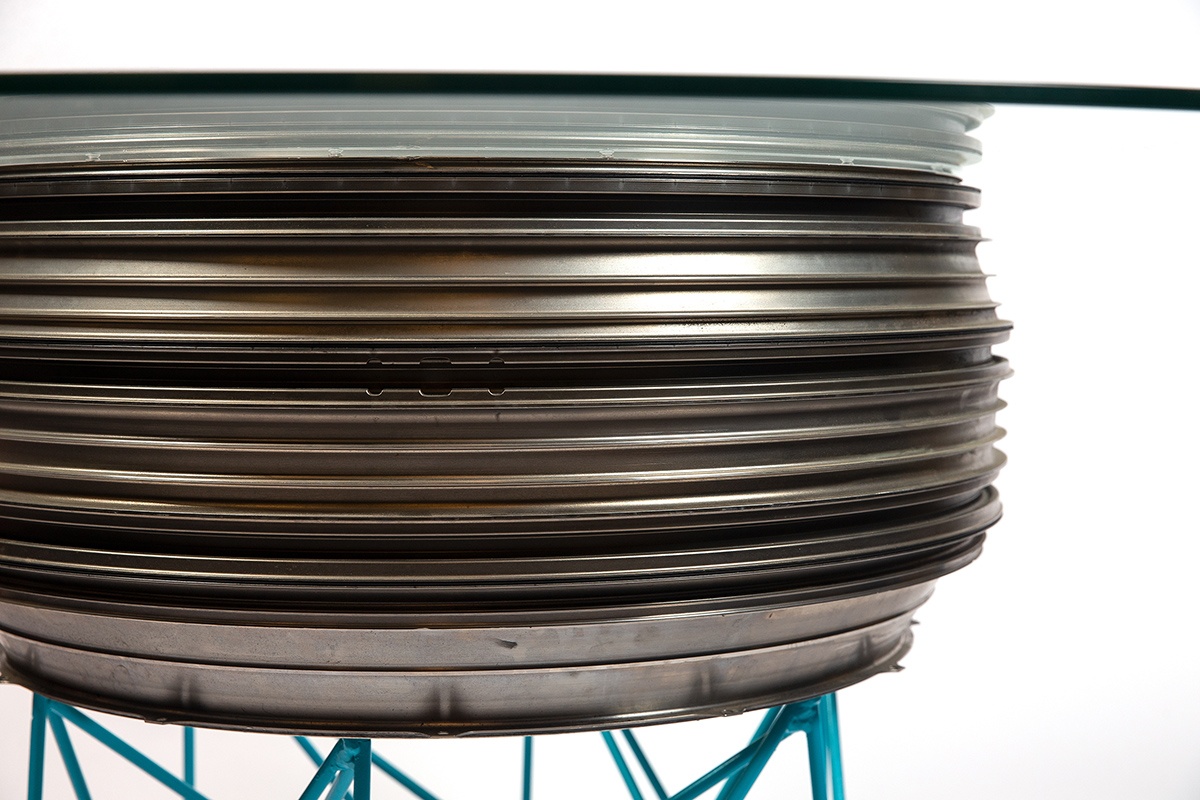 The centre piece is the star of the show, being a titanium compression hub as used in the International CFM 56 jet engine, which has been widely used on MD DC8's, Boeing 737's and Airbus A320's & A340's and is a significant component of an engine costing over $10M when new (see below notes).
The legs are 10mm diameter steel rods welded in an asumetric pattern, painted in Teal Blue.
The top is 10mm toughened glass and is 1.4m in diameter
The table sits at an overall height of 76cm.
CFM International CFM56.
CFM International CFM56 (U.S. military designation F108) series is a French-American family of high-bypassturbofan aircraft engines made by CFM International (CFMI). Delta Air Lines, United Airlines, and Flying Tigers chose the CFM56 to re-engine their DC-8s and shortly thereafter it was chosen to re-engine the KC-135 Stratotanker fleet of the U.S. Air Force – still its biggest customer. The first engines entered service in 1982.
It is known for its dependability: its average time on wing is 30,000 hours before a first shop visit, with the current fleet record at 50,000 hours.